Genevieve: Love the wilderness
Whenever I think of Genevieve I think of travelling with her far into the north of Quebec to see where the road ended at James Bay
Duleepa Wijayawardhana
January 4, 2017
Part 2 of "This is my Canada" Project: Whenever I think of Genevieve I think of travelling with her far into the north of Quebec to see where the road ended at James Bay; or the smile on her face when I ran into her in the Rockies; or the sheer (maybe mischievous) joy of forcing her friends and her father traipse 30 fall-leaf-filled kilometres to "celebrate" his birthday near Quebec City. This is definitely her Canada.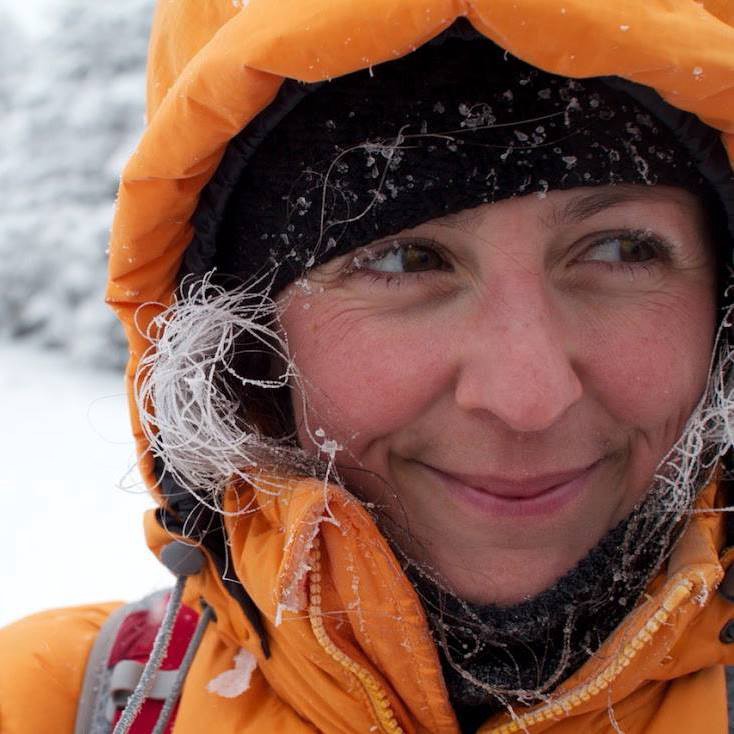 Photo by Chee F. Chan
Q. Tell me bit about yourself and your life in Canada?
I was born in Quebec and lived most of my youth in a French speaking bubble until I moved to Montreal to study at an anglophone university. I was a "pure laine" but I wanted to learn English.
Q. When you think about being Canadian what does it mean for you?
When I moved to Montreal I became a true Canadian. I started meeting people from the "ROC" (Rest Of Canada) and they were awesome. I felt so deeply in love with the ROC peeps that I mostly became an anglophone: I even wrote on that year's census, that the language most spoken at home was English — and it was true! Then, I moved to Alberta. I guess that's when I became at ease with living with both cultures.
Q. What makes you happy about Canada? Where do you feel the happiest in Canada?
I feel the happiest in Canada in its wilderness. I love the Rockies, Kananaskis and their mountains and fluffy snow. I love the Laurentians and Lanaudière with their dense forest and biodiversity. Oh, Kamouraska! Oh, Charlevoix! and their foods. I love Lake Superior and its barely-tamed outbacks. I love the sourthern-most area of Saskatchewan, the colours, the wind, the birds. I found much needed comfort in the Okanagan valley.
Q. What frustrates you about Canada?
Paradoxically, what attracts me most about Canada, is what makes me more annoyed: the distance. I just wish I could do weekend road trips and see the rest of Canada on a regular basis. I want to see the North!
Q. Where would you like Canada to be in 25 years when we celebrate 175?
I guess my love of Canada is a bit romantic and stuck in nostalgia. I don't want it to change too much. I guess, if I really think about it, and given the state of the world right now, I wish that in 25 years, I'll see more immigrants and happy Canadians welcoming these people. I hope we can show the world how this can be done and well!
Q. If you have one piece of advice to give someone being born in Canada today, what would it be?
I once read a book where the author said that to be Japanese, one had to climb Mount Fuji. It strikes me then that to be a Canadian, one has to drive across the country. Bonus points if it's in a pick-up truck.